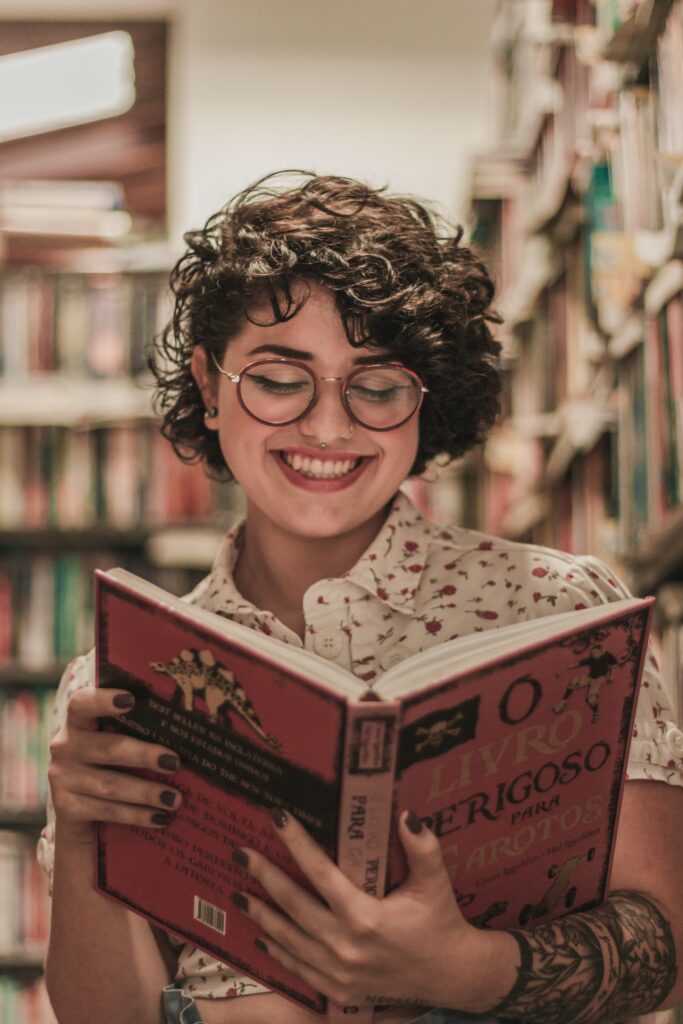 Thank Freak Melbourne libraries have reopened!
It's official… Melbourne libraries reopened this week, and personally I was at the front of the queue waiting to be let in.
It's been a long time between visits. A long time between browsing the shelves as my children argue over who gets first dibs on the book scanner.
Like many bookworms, I've had a life-long love affair with libraries, stretching all the way back to the mobile library bus that rumbled into my country hometown once a fortnight when I was kid.
It housed an overabundance of Mills & Boon and the pong of petrol fumes inside made me feel giddy, but perusing its shelves was a much-anticipated event. The mobile library bus literally transported me into other worlds.
In the many years since, libraries have provided me inspiration and solace; be that bean bag reading at primary school, a university study nook or rhyme time when my two children came along. I've researched and written my own novels in libraries as well, a natural evolution perhaps.
Libraries are a great equalizer in our community, throwing their doors and services open to anyone who needs them, including book-devouring country kids like me. So, this Thank Freak goes out to libraries and to the wonderful, dedicated folk who staff them. Thank-you for providing books and so much more!
To celebrate this grand reopening, I've included a bunch of bookish bits and pieces below for you to explore at your leisure…

Yay – Melbourne libraries reopened!

Word for Word National Non-Fiction Festival (online)
Now in its seventh year, Word for Word National Non-Fiction Festival will showcase the best non-fiction from Australia's brightest writers and thinkers.

Life, Changing is the theme for this year's online program. The program features a series of events aimed at promoting connection, participation and interaction, and includes live conversations, workshops, panel discussions and presentations.
The festival runs from 20-22 November 2020. For more information or to book, go to Word for Word.

Moreland City Libraries – Local Writers Series
Each week from now Moreland Libraries will feature a local author who'll share their writing experience and talk about their books, poetry and plays. And, I'm first cab off the ranks!
Tune into Moreland City Libraries Facebook page this Saturday the 14th of November at 3pm for the premiere of this exciting new series.
For more information or to listen, go to the Local Writers Series.

2021 Penguin Literary Prize – Now Open!
It's happening again! The Penguin Literary Prize is now accepting submissions until Monday the 14th of December 2020. The prize aims to discover, foster and develop new Australian authors writing in the areas of literary fiction – so now's the time to get that 'almost finished' manuscript up to scratch!
HOW TO ENTER:

Upload a Word document (no bigger than 3MB in size) with the following information:
1. Synopsis
Write a synopsis of the Work of no more than 300 words.
2. Pitch:
Include a page with the following information:
Title of the Work, and indicate the genre of the Work.
Brief summary of the Work (two or three sentences).
Brief author biography (two or three sentences).
Details of any publishing history and writing awards received.
Indication of whether the Work has been published, or provided to any other publisher, anywhere in the world.
Indication of whether this, or a similar, Work was previously submitted to PRH Australia (if so, provide details).
3. Manuscript:
A complete, unpublished manuscript.
For more information on the Prize or to submit your work, go to Penguin Literary Prize.

Writing Sparks
Writing Sparks provides online writing courses designed to take your story idea from inspiration to publication. Whether you'd like to flesh out a character, develop a synopsis or write a novel, our online courses, mentorships and manuscript assessments have your back.
Writing Sparks centres on creating a vibrant online writing community through member forums, group workshopping and resource sharing.

To check out our courses and writing services, visit Writing Sparks. Or, for more information regarding my books and author services, visit my website.
Good Luck and Happy Writing!