PRIZES, PROMPTS, PUBLICITY AND PROMOS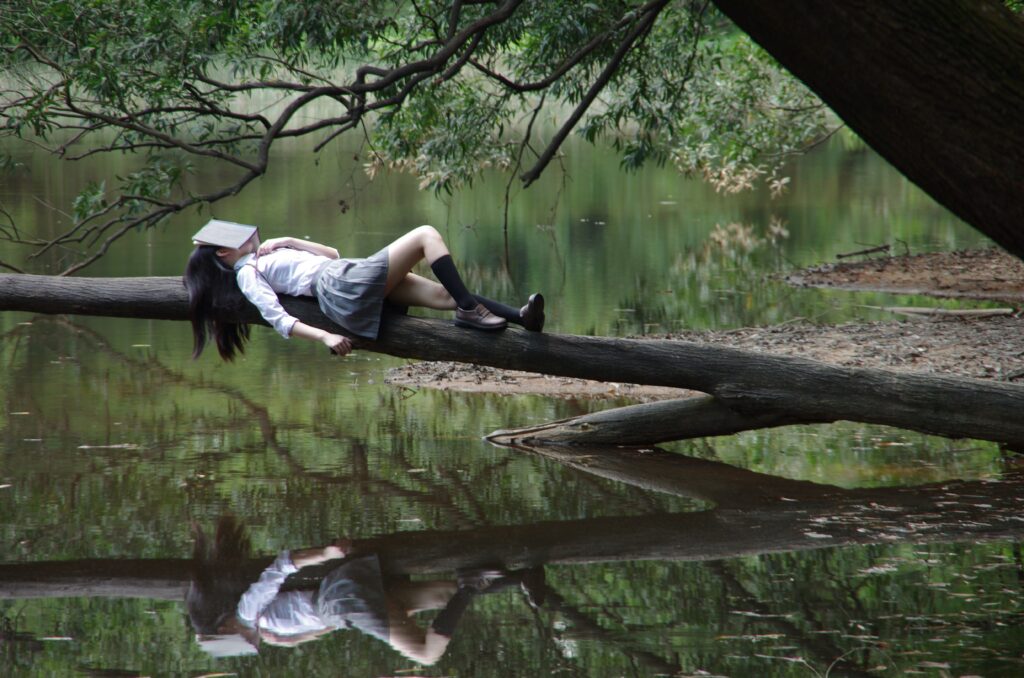 Thank freak school's back next week good people of metropolitan Melbourne. Yep, for the first time in months, years prep through to seven will don uniform and leave the house to get a proper education, while their parents and carers breath a collective sigh of relief. For those of you with older kids, we stand in solidarity until October the 26th, when you too will be able to shunt your darlings out the door.
If you haven't experienced remote learning first hand, be patient while home-school weary friends delight you with the details, then offer them a stiff drink in celebration of making it through…
For the parent-writers that I know, lockdown made getting words on the page even more challenging than usual. But home-schooling or not, it's difficult to concentrate with a global pandemic hovering just beyond the laptop.
So, this post goes out to anyone who's struggling, who desperately wants a night out with friends or time to themselves or a day of uninterrupted writing. Take a break, give yourself permission to go into a room by yourself and LOCK THE DOOR! Think and dream a little, and when you come up for air, check out the school's back treats I've included below…

Thank Freak It's Spring Promo!
In light of the fact we now have regular blue-sky days in Melbourne, which makes staying within a five-kilometre radius of home just that little bit more bearable, I'm offering a 20% discount on Writing Sparks novel courses until the end of October.
To get your fancy spring writing pants on at a great price, go to WRITING SPARKS and enter the promo code: OCT20PC
We'd love to have you on board!

Writing Competitions
The Neilma Sidney Short Story Prize 2020 – $6500

This prize seeks short fiction of up to 3000 words themed around the idea of 'travel'. It's open to all writers, nationally and internationally, at any stage of their writing career.
First prize is $5000 and publication in Overland's first print issue for 2021. Two runners-up will receive $750 and be published in Overland online.
The competition closes at 11.59 pm, on Monday November the 16th 2020. Entry is $12 for subscribers and $20 for non-subscribers.
For more information or to enter go to: Overland

Online Events
In honour of LOVE YOUR BOOKSHOP DAY that was on October 3rd…
In Melbourne we're blessed with many wonderful independent book stores. Places made up of dedicated people who have continued to provide books and comfort to a city desperate for a world beyond five-kilometres. Thank-you booksellers for your hard work and dedication to books, literature and the thousands of grateful readers of this city.
Support your local bookstore by checking out their online events and, of course, buying their books. Below are a couple of events being hosted by my local treasures.
Readings hosts Paul Jennings – 'We all grew up with the twisted imagination and stories of Paul Jennings…'
To run with the school's back theme, check out iconic children's author, Paul Jennings, in conversation with author, Gabrielle Williams, at Readings bookstore. Jennings will chat life and writing at this online event on Thursday the 15th of October 2020 at 6:30pm.
The event is free to attend, but please book here to be sent a Zoom link for the session.
Neighbourhood Books hosts Kate Mildenhall – 'Join author Kate Mildenhall to discuss her new novel, The Mother Fault and all things dark and twisty…'
Listen to Kate Mildenhall discuss her brand new book, The Mother Fault, with the good folk at Neighbourhood Books in Northcote as part of their wonderful Lockdown Lit series.
Register online for this free event at Eventbrite.
Writing Prompt
Study this photograph and imagine what brings these two men to the table.
What are they wrestling over? What are the stakes? Who is likely to win and who to lose, and why? Write the scene in front of you, considering these questions. Write for 10 minutes without stopping.
Now go back to the photograph and write the scene leading up to it (this could be 5 minutes, an hour or the day before) and the scene following (this could be 5 minutes, an hour or the day after). Write for 10 minutes per scene then read your three scenes as a whole. Do they form the basis of a story?
For more information about my online writing courses, mentorships and manuscript assessments go to Writing Sparks or visit my website at emilybrewin.com