Recently I attended the online launch of, Sunflower, a beautiful, thought-provoking middle grade novel written by my good friend and fellow author, Ingrid Laguna, as a follow-up to her 2019 novel, Songbird. It was fabulous celebration of Ingrid and her writing, and of the The Little Bookroom, a local bookstore which continues to trade and thrive in the face of stage 4 lockdown restrictions in Melbourne.
I'm also attending the launch of Kate Mildenhall's much anticipated second novel, The Mother Fault, at Readings bookstore on September the 2nd. An online conversation with author, Charlotte Wood, that's guaranteed to be a cracker of an evening. Click HERE to book your free spot to Kate's launch.
There are many things I love about Melbourne's literary scene but one of the things I love most is its vibrancy and innovation. In non-COVID days, writers and book-lovers alike attend writing groups, launches, author talks, festivals and salons… You name it, there's a literary event somewhere in Melbourne swarming with folk who are keen to connect over words and a glass of wine or two.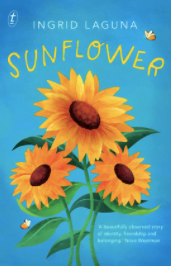 In the first few weeks of Lockdown One, once the novelty wore off and I realised this pandemic business was here to stay, a tidal wave of grief knocked me for six. Grief for the world spiralling and for the sick and dying, of course, but also for the sudden loss of my beloved writing community. For the cancelled book launches, postponed writing retreats and permanently closed bookstores.
But we writers are a resilient bunch, made tough by rejections and long hours spent struggling alone in front of the screen or page. And so, my grief subsided as I witnessed the innovative and creative ways writers and industry folk remained connected; adapted and embraced change, in the form of digital writers' festivals, virtual author talks and online launches.
These events are not the same as the real-life thing, but that's not the point. The point is, that we make the effort. That we continue to write, publish, communicate and survive in the face of all these challenges. The point is, that we've adapted and that, even post-lockdown, our industry will flourish for it.