Many of you will know The Big Issue. But for those of you who don't, it is an independent, not-for-profit organisation dedicated to supporting and creating work opportunities for people experiencing homelessness, marginalisation and disadvantage. In short, The Big Issue helps people help themselves.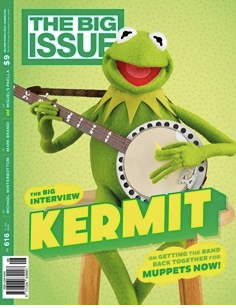 Homelessness is an already complex problem made more complicated by COVID-19. To support the homeless community during this time you can participate in Homelessness Week (#HW2020).
Homelessness Week is an annual event which raises awareness for more than 116,000 Australians who experience homelessness every night. This year, Homelessness Week is held from 2-8 August, with the theme 'Everybody Needs a Home'.
For more information or to help out, go to: How You Can Support During #HW2020
In addition, I'd like to say a HUGE thanks to the team at The Big Issue Australia for The Big Issue Fiction Edition long-listing I received recently. The short-list will be announced in late August 2020. The news is a ray of light during otherwise dreary lockdown days. Good luck to all those participating!