Are you looking for an absolute page-turner? Then put this one on your list of TBR books…
The Mother Fault by Kate Mildenhall is coming soon and is guaranteed to keep you in your pyjamas and glued to the couch from beginning to end.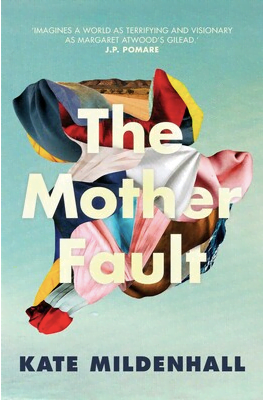 'You will not recognise me, she thinks, when I find you . . .
Mim's husband is missing. No one knows where Ben is, but everyone wants to find him – especially The Department. And they should know, the all-seeing government body has fitted the entire population with a universal tracking chip to keep them 'safe'.
But suddenly Ben can't be tracked. And Mim is questioned, made to surrender her passport and threatened with the unthinkable – her two children being taken into care at the notorious BestLife.
Cornered, Mim risks everything to go on the run to find her husband – and a part of herself, long gone, that is brave enough to tackle the journey ahead.
From the stark backroads of the Australian outback to a terrifying sea voyage, Mim is forced to shuck off who she was – mother, daughter, wife, sister – and become the woman she needs to be to save her family and herself.'
'Sublime . . . With its superb storytelling and capacity to spark reflection on the way we live, this timely, riveting, warning bell of a book can be confidently recommended.' Books+Publishing
To pre-order your copy of the book, go to The Mother Fault.
For more information about Kate or her books, visit her website or get in touch via her socials, below.