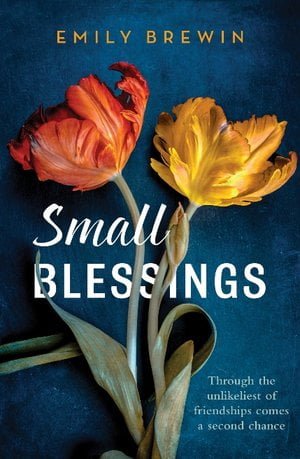 Rosie Larson doesn't trust people – and with good reason. Her violent ex-boyfriend, Joel, is out of jail and she's determined he won't find her or their ten-year-old son.
For Isobel Hutchins, the cost of success is beginning to prove too high. Her impressive career and comfortable lifestyle can't protect her from the news her mother is dying or the need to face her past.
When tragedy strikes, Rosie and Isobel are thrown together despite their differences. In this difficult space, they draw strength from each other and form an unlikely friendship that may just see them through.
Small Blessings is a poignant and uplifting novel of secrets, motherhood, innocence and heartache, and ultimately what we're willing to do for love.
'A powerful debut that will capture your heart…' samstillreading on Hello, Goodbye
For book group reading notes, please contact Emily via the Contact page.
Purchase Small Blessings here from Booktopia or direct from Allen & Unwin
Small Blessings is out now.