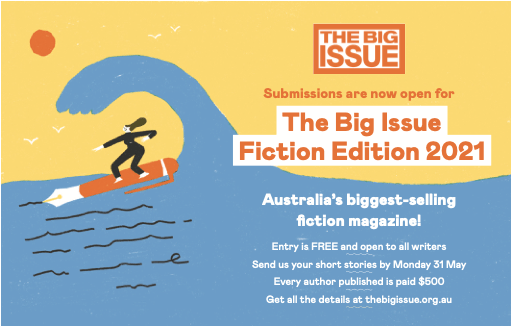 Hey writers of fiction!
The Big Issue is running its annual Fiction Edition, and its editors are on the hunt for great short stories.
It's the perfect opportunity to polish an old piece or to let your imagination run wild with something new…
Entry is free and submissions are welcome until Monday May 31st. Published authors are paid $500.
For full details, go to The Big Issue
See Writing Sparks for fiction writing advice and classes.
GOOD LUCK and HAPPY WRITING!